Discover the magic of eastern Pelion!
Relax enjoying the beauty and sounds of nature.
East Pelion and its villages are full of tradition, history and fantastic landscapes that are worth visiting throughout the year. Some of its villages are Tsagarada, Mouresi, Kissos, Agios Dimitrios, Ai Giannis, Anilio etc.
Each of its picturesque villages impresses with its Pelion architecture, rich vegetation, dreamy cobblestones, squares and beautiful sights.
Tsagarada is a beautiful village in Pelion, which combines the mountain and the sea. It consists of four settlements: Agia Paraskevi, Agios Stefanos, Agia Kyriaki and Agios Taxiarches.

Activities and attractions in Tsagarada
- The stone bridge, built in 1787, in the ravine of Mylopotamos.
- The square of Agia Paraskevi with the thousand-year-old huge plane tree that has a base circumference of 14 meters!
- The square of Agioi Taxiarches with its marble fountain and its 4 fountains.

In Tsagkarada you will find cafes, restaurants and some bars to have fun and markets to do your shopping.

At a distance of just 3 km from Tsagarada you will find the village of Mouresi. Mouresi is one of the oldest villages in eastern Pelion, built amphitheatrically, with beautiful views of the mountain and the sea, with neighboring villages Kissos and Agios Dimitrios. It has wild natural beauty and traditional colors while it is ideal for quiet and relaxing holidays, away from the crowds.

Beaches
Where the mountain of the Centaurs tilts and bows to the blue of the Aegean, some of the most beautiful beaches of Greece are born. Some are known and cosmopolitan, others unknown, deserted that you should discover, but in any case you will love them all.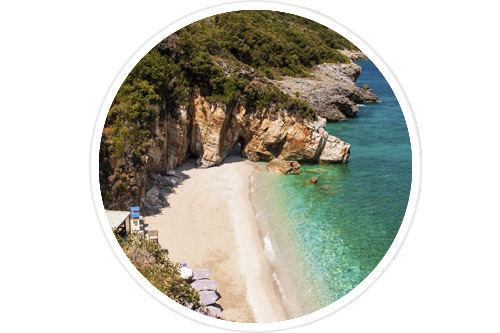 Mylopotamos
A cluster of rocks divides the imposing beach with its white pebbles and turquoise waters, while a passage between the rocks joins the two sandy beaches.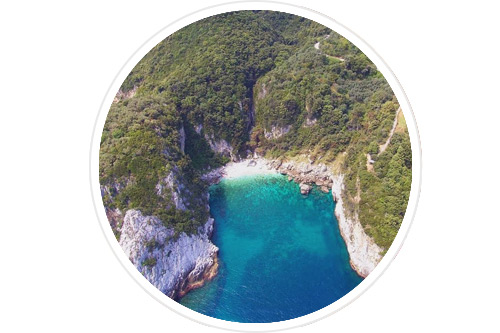 Fakistra
Fakistra beach is located below Tsagarada and is a magnificent beach with crystal clear blue-green waters, fine sand and pebbles.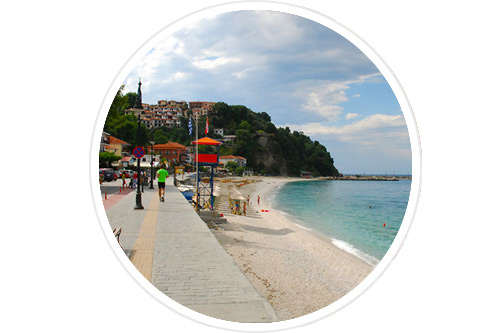 Agios Ioannis
The long beach is sandy, paved with white pebbles and organized with umbrellas and sunbeds. Keep in mind that the waters of the Aegean here deepen sharply.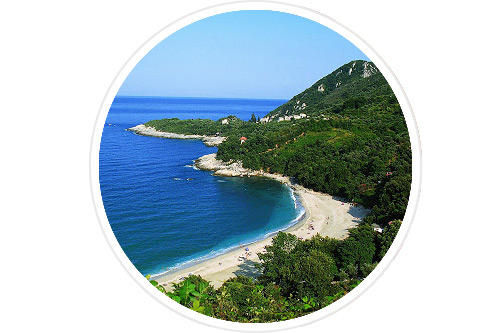 Papa Nero
Within walking distance from the beach of Agios Ioannis and close to Mouresi and Damouchari, the beach of Papa Nero is the ideal choice for rest and sunbathing.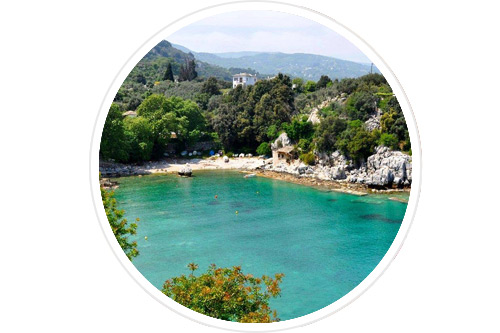 Ntamouchari
Damouchari is accessible through the mountain village of Mouresi or through the coastal road that connects it with Agios Ioannis. It is the only natural port of the wild Aegean side of Pelion.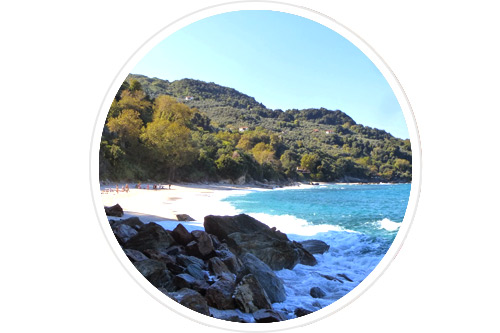 Plaka
In a small path separates Ai Giannis from the enchanting Plaka beach. You can also reach Plaka from the Village of Anilio.